2004
.
Events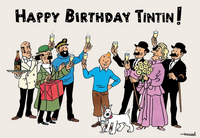 October
22 October - Congolese Information Minister Henri Mova Sakanyi described remarks by the Belgian foreign minister critical of the chaos in the Congolese government as "racism and nostalgia for colonialism," he remarked that it was like "Tintin in the Congo all over again."
Community content is available under
CC-BY-SA
unless otherwise noted.