Jurassic World: Dominion Dominates Fandom Wikis - The Loop
Play Sound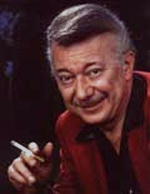 Michel Régnier (5 May 1931 – 29 October 1999), best known under his pseudonym Greg, was a Belgian/French comic writer and artist.
Biography
Early Life/Career
Regnier was born in Ixelles, Belgium in 1931. His first comic strip, Les Aventures de Nestor et Boniface, appeared in the Belgian magazine Vers l'Avenir when he was just 16. He moved to the comic magazine Héroic Albums, going on to work for the comics magazine Spirou in 1954. In 1955 he launched his own magazine, Paddy, but eventually discontinued it. The series for which Greg is best known, Achille Talon, began in 1963 in the magazine Pilote, which was also the source of other noted comics such as Asterix the Gaul.
Tintin
As "Greg," Regnier became one of the most prolific creators of Franco-Belgian comics, working in all genres and collaborating with many other European artists and scriptwriters. It is estimated that he contributed as a writer and an artist to some 250 comic albums. Greg became editor-in-chief of Tintin magazine in 1966 and kept the role up until 1974.
Hergé asked him to remake two of The Adventures of Tintin books; The Seven Crystal Balls and Prisoners of the Sun into a script for one whole animated movie, 1969's Tintin and the Temple of the Sun. He also wrote the script for the 1972 film Tintin and the Lake of Sharks. Greg was asked to write two stories for the Tintin comics as well, including Le Thermozéro, but in the end Hergé, still wanting to keep creative control, abandoned them. Regnier died in 1999 in Neuilly-sur-Seine, France, aged 68.